Shepherd Bushiri, The Enlightened Christian Gathering leader, Mary Bushiri, his wife and the co-accused Landiwe Ntlokwana have been spending nights in jail since their arrest last week Tuesday.
Shepherd Bushiri who is controversially believe to have been named Chipiliro Gama by parents though commonly called Major 1 or ' father' by his followers, has a huge following and his church has been labeled as one of the fastest growing churches in Africa.
The facts so far
On Tuesday, he was arrested for fraud after allegedly initially trying to "evade" the officer's efforts of arrest said the Hawks. Terrence Baloyi, Enlightened Christian Gathering (ECG) church head of legal and compliance, said it was disappointing "that he gave himself up". Since the arrest the accused have had one hearing so far and the hearing scheduled for Monday the 26th October was been postponed till this weekend.
He's supporters and sympathizers have been offering him prayers, well wishes and support as was seen during the court hearing last week Friday where they stood outside the court house and sung songs of solidarity.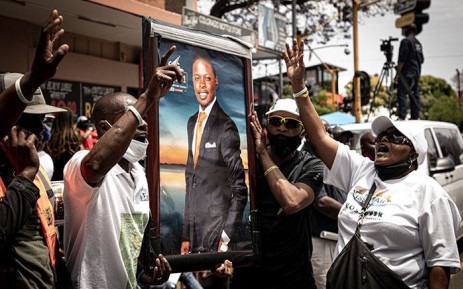 Well the truth is they caused some commotion.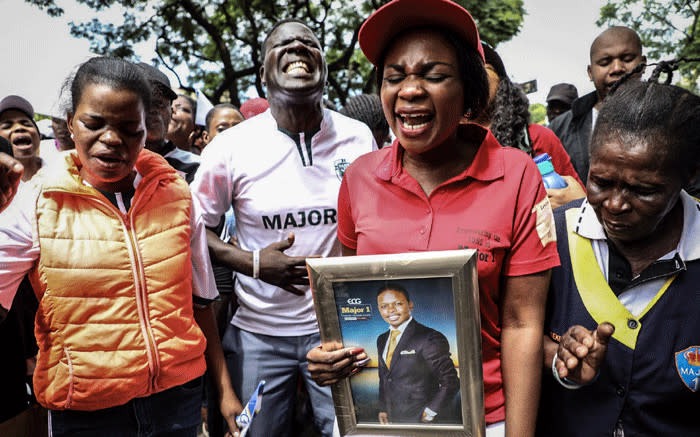 There was plenty of unrest as they threatened to offer prayers that where going to 'frustrate' the magistrate but ultimately they believe he is innocent and that he will soon be freed.
The charges
Bushiri or major 1 is charged with money laundering, theft and fraud. Here's a brief on what it entails;
So money laundering is defined as the concealment of the origins of illegally obtained money, typically by means of transfers involving foreign banks or legitimate businesses.Theft is permanently borrowing without permission. While fraud is the wrongful or criminal deception intended to result in financial or personal gain.
These charges combined can result in quite a lengthy sentence.
The smoke
Before we look at what truly happened here is Bushiri's affidavit:
"I deny that any offense was ever committed by me. I didn't do it I have no reasons to run away. I have no reason to evade my trial as I need to vindicate myself."
Here's what really happened according to Bushiri's spokesperson, Ephraim Nyondo. So the Hawks actually invited the couple to their offices to discuss investments with a company called Rising Estate and poor Bushiri didn't realize it was a trap.
"As [Bushiri] and lawyers were getting prepared for the 11am appointment, the Hawks went to their house before the 11am appointment and arrested the prophet's wife alone," said Nyondo.
Bushiri, who initially tried to evade the arrest, later handed himself over. Well, I mean they caught his better half so his other half had to follow the better one.
So let's look at his affidavit now:
"I deny that any offence was ever committed by me…"
what this implies is if there is an offense then he didn't do it but he might have told someone to do it. But that's just hear say and nothing can be concluded. Though here are three fun facts to watch out for as you watch the actual court proceedings; liars turn their eyes to the left when making up a lie, get defensive and offer deflective statements.
"I didn't do it I have no reasons to run away."
Well, right now he doesn't but why did he make that attempt in the first place? Well maybe he was just enacting his flight or fight response or maybe he thought to himself 'this is it they've caught me'.
"I have no reason to evade my trial as I need to vindicate myself,"
Okay yeah he needs to vindicate himself because it's not easy to be blamed for the theft of R102m.
Here's some Gossip
Incredible Happenings church leader, pastor Mboro Motsoeneng had this to say, "The arrests could not have happened without a spiritual covering," said Mboro.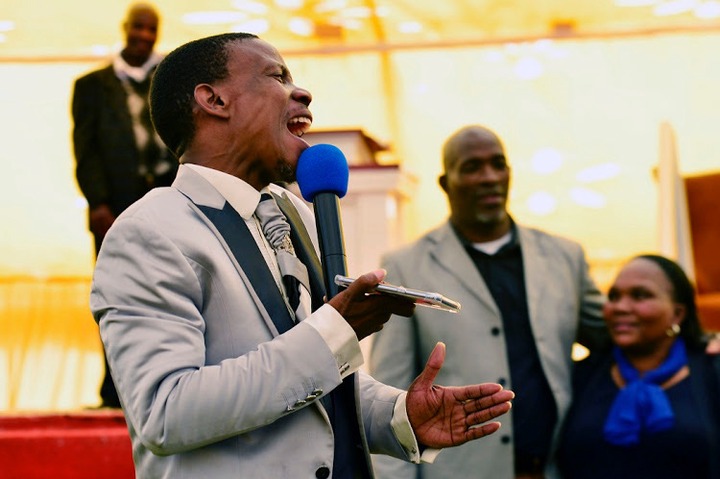 "It is not easy to deal with such a man – you need a spiritual covering to fight this. It needed God's divine intervention…"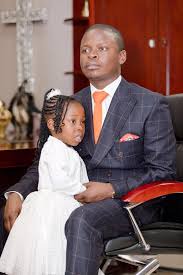 But seriously though, it's very possible that all these allegations are not true and he might be an innocent man the best I can say is let justice be served. All the best Major 1.